Dubai Bicycles offer you the finest solutions of bicycles in the market for its sleek,
modern and advanced design.
The modern bicycle store and bicycle accessories shop in Dubai for all your needs.
ASSEMBLY
Our Top Gear Bicycles are manufactured in a such a manner that 75% is Assembled and only 25% needs to be Assembled.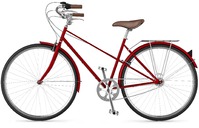 THE CYCLE
Splendor For Boys With Alloy Headsets With Watch Upside, Black Satin Finished MTB Type Handle Bar, Big Saddle, Alloy V Brake With Half Alloy Brake Lever, 2 Tone Plastic Mudguards & Inner Frame Stickers
AFFORDABLE
The Top Gear Bikes are sold at a very affordable rate and is available on many platforms. Our Bikes are the perfect purchase which provides 'Value for Money'.